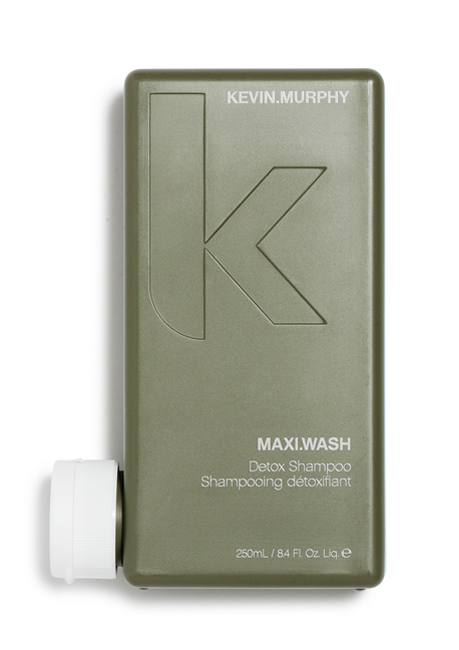 Maxi Wash
Kevin Murphy is available for in-store purchases only.
A detoxifying shampoo that breaks down fatty acids for a clean, clear scalp. The balancing essential oils penetrate the scalp to brighten hair and purify an oily or flaky scalp. It contains anti pollutant ingredients that remove build-up of unwanted products and chemicals.
How to use: Apply to wet hair and gently massage into hair and scalp (do not scrub), leave for 1 minute then rinse.
Benefits: Sulphate free, Removes unwanted product and mineral build-up, Brightens grey, limp or dull hair, Detoxifies sluggish or flaky scalp, Prepares hair to absorb nutrients, Pre colour treatment, Soothes irritated scalps, pH 5.5 – 6.5
sold out